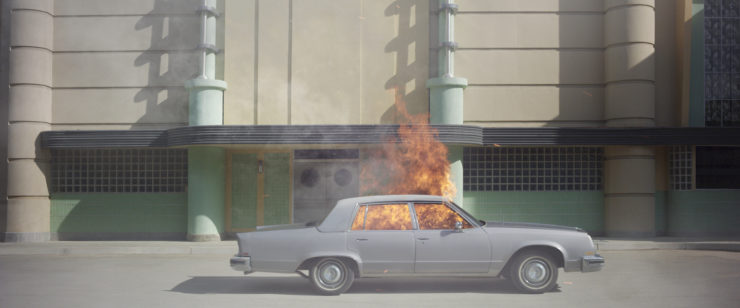 Bottega Veneta is writing the next chapter of the Art of Collaboration with a disruptive new digital-first ad campaign created with renowned director Fabien Baron, agency Baron & Baron and production company Serial Pictures.
Titled Reflections, the Spring/Summer 2018 campaign embraces moving images as its core. Envisioned as an anthology series, six distinct and deeply cinematic films, directed by Baron, will be released episodically throughout the season via multiple platforms and partners. Each season will focus on different characters with an overarching narrative that illuminates the collection and draws from the brand pillars: Mystery, Sophistication, Architecture, Sensuality and Surrealism.
"What was important to us was to tell the Bottega Veneta story through the most narrative medium available today: film; to not dilute the message and and to have all other points of communication naturally derive from the film," says Baron. "Ultimately, we wanted to develop a unique visual vocabulary that would reflect the breadth of such a luxury brand."
Read more at GQ.