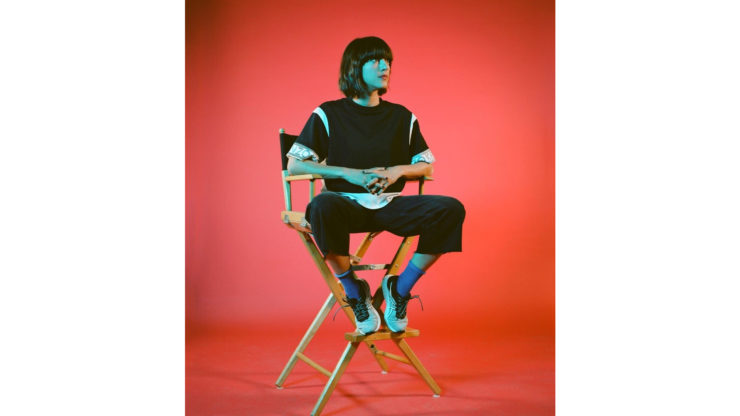 We are thrilled to announce the signing of Iranian-American director, writer, producer, and actor Ana Lily Amirpour for commercials, branded entertainment and music video representation. Named one of Filmmaker Magazine's "25 New Faces of Independent Film," Amirpour is an auteur with confidence rooted in substance and a thematically direct and color-imbued body of work, which embodies her mantra to make the weird real.
"Ana Lily's work is hypnotic – it draws you in with both sensuality and a magnetic surrealism," says Serial Pictures Founding Partner Violaine Etienne. "She approaches each of her films with dramatic visual styles that are both boundary-pushing in their cinematic exploration and an homage to the classic masters. Her powerful female characters are impossible to forget and inspiring in ways that will always surprise you. Fierce and fearless, that's both Ana Lily and her filmmaking."
View her reel: https://www.serialpictures.com/directors/ana-lily-amirpour/
"Serial Pictures is a company that works with so many visionary artists I admire, and I'm thrilled to join this team and bring my visual style into their toolbox," says Amirpour. "I love Violaine's passion for the projects she takes on and her commitment to creating great work. This is such a dynamic time for branded content and the possibilities for creativity are explosive! I'm here to jump in and bring some bold new ideas to the table."
Amirpour made her feature-film debut with A Girl Walks Home Alone at Night, the Iranian vampire spaghetti western that rocked the Sundance Film Festival in 2014 and was the opening selection for the New Directors/New Films series at the MoMA in New York City. The film was awarded the Revelations Prize at the Deauville Film Festival, and was given both the Carnet Jove Jury Award, and the Citizen Kane Award for Best Directorial Revelation from the Sitges Film Festival. At the 2014 Gotham Awards, Amirpour was honored with the Bingham Ray Award, given to an emerging filmmaker with distinctive creative vision and stylistic adventurousness that stands apart from the mainstream.
Her second feature, The Bad Batch, a post-apocalyptic cannibal love story starring Jason Momoa, Suki Waterhouse, Keanu Reeves and Jim Carrey, premiered at the 2016 Venice Film Festival where it took home the Special Jury Prize. The Hollywood Reporter described the film as "both violent and dreamy — a bewitching fusion."
Born in England and raised in Bakersfield, Calif., Amirpour attended art school at San Francisco State University and graduated from UCLA's School of Theater, Film and Television. She has a varied background in the arts, including painting, sculpting, playing bass, and fronting an art-rock band.
She is currently in post-production on Mona Lisa and The Blood Moon, which she is directing from her own original script, starring Kate Hudson, Jun Jong-seo, Craig Robinson, Ed Skrein, and Evan Whitten.