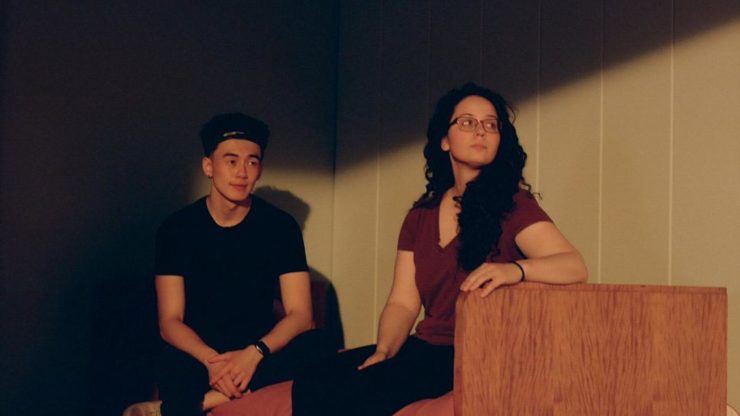 We are thrilled to welcome directors Zhang + Knight for commercials, branded entertainment and music video representation. Originally from the UK, the male-female, queer directing duo, comprised of Linden Zhang and Hannah Knight are known for their uniquely dreamy pieces and youthful aesthetic and for creating specifically for female, LGBTQ+ and non-white communities.
Before they began their edgy, distinctive partnership, Zhang wanted to be a painter, while Knight wanted to be an opera singer. After meeting while in university, they began developing their striking visuals and poetic storytelling. Today, they have developed a visual style that employs color, light, and emotion to drive their work, as can be seen in their creations for brands such as Mercedes and Maserati, for platforms including Vogue and Dazed, and artists like London Grammar.
"With a fresh, authentic voice and empowered point of view, Zhang + Knight approach every project with enigmatic creativity," says Serial Pictures Founding Partner Violaine Etienne. "Their films transport you to a hypnotic visual space that uniquely blends poetic narratives with striking visual style and ever evolving play of light and colors.. We are so thrilled to have the opportunity to nurture their talent and introduce them to a broader audience."
Watch their latest for Mercedes here
"Since the moment we first met Violaine and everyone at Serial Pictures, we have been blown away," say Zhang + Knight. "Their passion for empowering and nurturing unique creative voices is invigorating and fills us with excitement for the kind of work that we will be able to create together. It is a privilege to be able to work with such inspiring people, and we cannot wait to embark on this journey!"
Their enigmatic work won them Best New Director at the UKMVAs in 2018, and again at the Kinsale Shark Awards in 2019. In 2020, their short film Sweep Away Hungry Ghosts was an Official Selection at the Slamdance Film Festival and they were chosen for the BFI Flare X BAFTA Mentorship Program. The same year, their short film Qweens' Speech also won Silver for Best Film for Positive Change at the Creative Circle Awards, and this year, their music video "Projector" for EDEN won a Black Shark for Production Design at the Kinsale Shark Awards and a Graphite Pencil for Production Design at the D&AD Awards and their music video "Lose Yourself" for London Grammar was shortlisted for Best Production Design at the UKMVAs. Their Meryem Aboulouafa music video "Deeply" also won a Wood Pencil for Best Production Design at this year's D&AD Awards.